Paducah Chiropractor | Dr. Rodney Sparks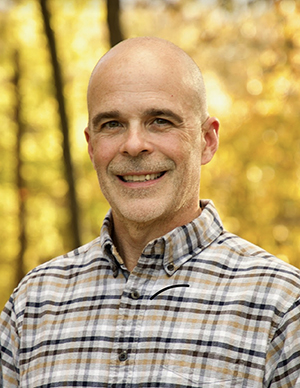 I was an early bloomer in chiropractic. In fact, at age 5, I became a patient. I went to see a chiropractor because I had horrible allergies, and to this day chiropractic helps keep them under control in our lush bluegrass state. Thanks mom, for taking me with you.
I never even thought about becoming a chiropractor because I just went to see my chiropractor on a regular basis, and I just thought everyone else did, too. Finally, when I was about to start college my chiropractor asked me if I had ever thought about becoming a chiropractor. The light came on at that point. If a profession had totally changed my life then it was time to give back. I had seen first hand how health is our God-given right, and it is not found in a bottle, or a pill. We are programmed to be healthy as long as there is no interference, and I was going to remove that interference from as many people as I could. Thanks Dr. Fred White for turning on that light.
After Murray State University I went to Palmer College of Chiropractic in Davenport, IA, the Fountainhead of Chiropractic. I thought I was only going for a degree, but I got so much more. I learned about the wonderful history and beautiful philosophy of chiropractic, and that changed my entire outlook on what health actually is and what it means to reach one's full potential. I met other students who were third and fourth generation chiropractors, and truly got a feel for how chiropractic can touch the lives of so many in a variety of ways. I realized I was not a back doctor, but I was affecting the most powerful system in the body, the nervous system.
My practice philosophy has evolved as I have studied the philosophy of chiropractic over the years. I went back to Palmer to earn my Legionnaire of Chiropractic Philosophy (LCP) status, and also a Diplomate in Chiropractic Philosophy (DPhCS). That 3 year journey was my most valuable time in chiropractic. I now understand the Intelligence of the human body, and it's resolve to always move toward health and wholeness. We live through our nerves! Over those pathways flow the life giving energy that sustains, repairs, and develops us as human beings. If the nervous system is not healthy, you are not healthy. It's as simple as that. Thanks Dr. Fred Barge, it really is that simple.
When I'm not in the office changing lives, I can be found in the mountains, fly-fishing, skiing, or rock climbing. The perfection of the body awes me in many ways, but the perfection in those mountains adds that extra awe to what we see every day in the office. I have climbed in Yosemite, Devil's Tower, and right here in Southern Illinois. I can also be found coaxing finicky trout to strike at a delicate fly in the streams of the Smokies, or zooming down some slope in Colorado.
I practice what I preach and get adjusted every week. Yes, I eat well and exercise, but it has always been chiropractic first so that I can exercise and benefit from healthy food. Without those healthy nerves I would be just spinning my wheels.
I consider myself an excellent listener and hope I get the opportunity to meet you in person and discuss your specific health challenge. Give our office a call at (270) 442-4054.